Can I Have Sex in My Relationship if We Don't Want to Get Married?
Question: "What am I supposed to do regarding sex in my relationship? We have a strong need to be close, and we are only human. Are we supposed to refrain since we don't want marriage?"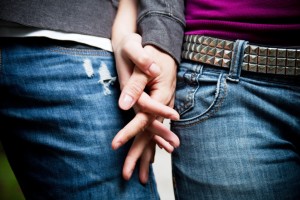 Short Answer: Yes. You have to get married if you want to have sex.
Long Answer: Yes, you are to refrain from sexual immorality. The disciple of Jesus Christ should desire to obey God. The Lord gives us two options when it comes to marriage.
First, no marriage and no sex.
Now concerning the matters about which you wrote: "It is good for a man not to have sexual relations with a woman."-1 Corinthians 7:1
Second, marriage and sex.
But because of the temptation to sexual immorality, each man should have his own wife and each woman her own husband. The husband should give to his wife her conjugal rights, and likewise the wife to her husband.-1 Corinthians 7:2-3
It is that straight forward.
Now I understand that we do not value marriage as we should today. This is because we demean men and women to near animal status. Correction, often we value animals more.
Men and women should place more value on sharing their flesh. After all when a man and women are sexually intimate they become one flesh and they share heart and soul. We should protect these things and treat them as precious and valuable. Human sexuality should not be given to the profane, rather it should be holy, separate.
If you truly value the person you share your flesh with, shouldn't you commit the rest of yourself, the arguably less valuable parts of your life, to have and to hold until death do you part?
If you have a question you would like Pastor Paul to address email him today, paul@askthepastornm.com