Is it Wrong to Date a Non-Christian?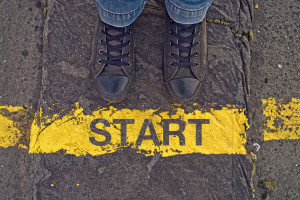 Question: "I'm 26 and can't seem to find great Christian men. Is it wrong to date a non-Christian?"
Short Answer: Of course it is wrong for a believer to date a non believer.
Long Answer: The bible is clear from the words of Jesus to the Apostle Paul, the disciple of Jesus Christ is not to have close relationships with an unbeliever.
Do not be unequally yoked with unbelievers. For what partnership has righteousness with lawlessness? Or what fellowship has light with darkness? -2 Corinthians 6:14
A better question might be, "What kind of a life do you want?" One filled with heart ache and confusion or a life of purpose and blessing. Because if you are a believer and you join yourself to an unbeliever, what do you expect the result to be.
I realize that it is difficult these days to find a man of God. There are less of them today, that is just a fact. But if you date someone, you will naturally give your heart to them. You might think that you can bring them to Christ or that they will change, but that is incredibly unlikely to happen.
Believers should avoid serious emotional commitment to unbelievers because that opens the door to being what Jesus calls being unequally yoked. This applies not only to romantic relationships but to friendships and business partnerships.
Consider that if you date and ultimately marry an unbeliever that you will most likely disagree on how to spend your money as a family, how to raise your children and even what is the best way to spend your time. You will likely not be able to attend church and or bible study(or at the least fight about it).
It comes down to this, what is important to you? If the Lord is your priority and the life that leads you to have, then wait on Him and continue your search among His people. If finding a man regardless of his mettle, then renounce your faith now and be done with it.
The choice is yours.
If you have a question you would like Pastor Paul to address email him today, paul@askthepastornm.com